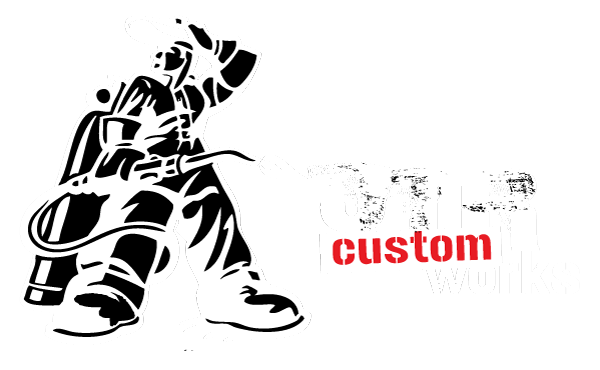 PAINT + SANDBLASTING
Our team is equipped with sandblasting and airless painting units. We also have a mini glass-beading station, for those small parts. We provide our clients with sandblasted and primed and painted finishes for steel components. We offer several coating options.
WELDING
JTR offers CWB certified all position welders in SMAW/FCAW/GMAW processes. JTR employs fully certified welders along with Welder Apprentices, enabling us to keep our prices reasonable. We are equipped to take your projects to our shop or head over to your site and get the job done with one of our many welding rigs. We can do arc airing anywhere.
Chute Repairs
Tank Repairs
Crusher Structure Repairs
Truck Box Assemblies
Structural Steel Fabrication
Boom Repairs
Custom Fabrication
Emergency Repairs
Lancing
Bucket Repairs
Underground Services
CONCRETE PLACEMENT + REPAIRS
JTR has experienced form and rebar workers. We can tackle any job big or small. With our partners, we can design repair solutions that will last and be cost effective.
LABOUR
JTR employs skilled labourers willing to get the "not so fun" jobs done quickly, efficiently and most of all, safely. We have experience conducting plant/mill clean ups and even cleaning out frozen stackers during our coldest months. We have small and large equipment to aid in any project. We also have experienced brush cutters and chain saw operators. Our confined space management team makes it easy for us to get in those dark, tight spots and get the job done safely and efficiently.
MILLWRIGHT
JTR employs Red Seal Millwrights and Millwright Apprentices. We believe in helping the new trades men and women get their hours and grow within the trades. Coupled with Red Seal Millwrights, our apprentices can get anything done, at a reasonable rate. JTR is equipped with precision tools to complete installation within manufacturer specifications. Give us a call to discuss your needs and let us help you reach optimum life out of your components. We service the mining, forestry and industrial sectors. We have solutions for the most complex situations, including but not limited to Suspended Access Platform installation and use!
Rigging Services
On site pipe repair and grooving (2" to 24" mobile)
Conveyor Maintenance
Crusher Maintenance
Mill Maintenance
Underground Services
CONFINED SPACE MANAGEMENT
JTR is equipped with a fully trained confined space attendant and rescue team. We stay on top of the confined space regulation, so you don't have to. We offer the following services:
Confined Space Assessments
Confined Space Rescuers and Attendants
Confined Space Rescue Technician Trainer
JTR is equipped with the following equipment:
Air Monitors (O2, H2S, LEL, HCN, CO, SO2, NH3)
Ventilation/Purging Systems
Davit Arms with SRLs and Worker Positioning Winches (up to 85 ft.)
Confined Space Rescue Pulley Systems for customized rescues
First Aid and Victim Packaging/Extracting Equipment
Engineered Base Plates for customized positioning of Davit Arms
Customized Fall Arrest Systems – horizontal lifelines, weld-on/bolt-on anchors
POLICY DEVELOPMENT + TRAINING
JTR currently employs 1 Gold Seal Certified Construction Health & Safety Coordinator, capable of delivering and developing customized training for your facility. Need a hand developing safe work plans or getting up to par with your Health & Safety Program? Give us a call! We would be glad to discuss some solutions!
OTHER SERVICES
We specialize in Tank Repairs & Maintenance. Tanks often offer some challenging hazards to mitigate. From frozen material, inside during the winter months, to dangerous scale on the walls; we have the equipment and know how to mitigate those issues and get you up and running quickly.
Wear is a constant issue when it comes to material handling in the mining and forestry sector. We stock several ceramic products ranging from 1/8" to 4" thick. We can line elbow, pipes, chutes….. just about anything. Our experienced staff would love to speak to you and see if we can achieve a longer life out of your material handling components!